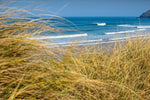 Get ready and hit the road for a surf trip to remember with the best products available to travel light, all at the Carve Shop!  
Planning Ahead
Our maps are the perfect way for you the get a head start in planning your Surf or Road Trip. The Surf Trip Map is full of the best places to catch waves and also some hidden gems you probably never even knew about...   Also, something a bit different is the Bucket List Map! An illustrated world map of the most awesome destinations on Planet Earth, from big-name spots to little-known gems.   
For the Road
Bring a little Sex Wax into your life with the Sex Wax Coconut Air Freshener. Stops your car stinking of old wetsuits, wet dogs, small children or kebabs.
The Northcore Enamel Mug and Bamboo Thermal Flask make the perfect pitstop refresher kit! The Bamboo Flask is ace at keeping your cold drinks cold and your hot drinks hot, while the Enamel Mug adds an element of cool to your beachside brew.    
Stay Protected 
We all love being out in the sea when the sun is shining, but it's important to stay protected and ensure that your sunscreen is waterproof. Luckily we've got you covered with our range of sun protection.  
Surfers Skin Sunscreen-Made by Surfers for the Surfer Surfers Skin Ultra-Performance Waterproof sunscreen SPF 30+ is specifically designed for those who enjoy getting in the sea in all conditions. Available in 125ml and 40ml sizes. (40ml size is perfect for hand luggage when flying!)  Also available in a LipBalm.  
SexWax Sunscreen Proven safe.... Z-Cote, Transparent zinc oxide provides broad spectrum UVA and UVB protection. Zinc oxide has been used for centuries to protect and soothe the skin.    We also have the SexWax Coconut LipBalm, only £2.99!      
Chill Essentials
What better way to chill post surf than in a hammock?! The Northcore Hammock is lightweight and comes in a handy travel bag aswell making it easy to carry to the beach or your fave chill spot.  
Post Surf
Get out of the surf and make life easy with a cover up and changing mats, a variety available but for travelling light try these…
SHOP CHANGING TOWEL   /  SHOP CHANGING MATS
Take a look at our whole Travel Collection HERE